KRISTA OZIMY /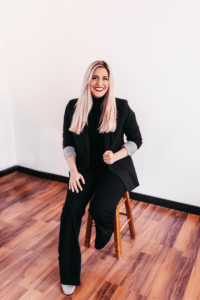 Education:
Bar Memberships:
Certifications and Memberships:
– Washington Defender's Association
– 2021 Criminal Defense Training Academy
– SCBA Elder, Disability, Estate Planning Section
– SCBA Family Law Section
– SCBA Volunteer Lawyers Program
Krista was born and raised in Folsom, California. After graduating from high school, she attended Alabama State University on a full NCAA division 1 soccer scholarship. While living in Montgomery, Alabama, Krista volunteered at the Equal Justice Initiative under Bryan Stevenson. It was during this time that Krista developed a passion for criminal defense and protecting basic human rights for the most vulnerable people in American society. 
In 2018, Krista moved to Spokane, Washington to attend Gonzaga University School of Law, where she was Vice President of the Irish-Jewish Law Caucus and Senior Curriculum Chair of the Street Law Program, teaching basic legal concepts to high school students in Spokane. 
During her time at Gonzaga, Krista interned at the Federal Defenders of Eastern Washington and the City of Spokane Public Defender's Office, representing clients at first appearances, arraignments, plea agreements, and probation violations at the federal and state level. Krista also interned at Gonzaga's Elder Law Clinic, providing representation in estate planning and family law matters to elderly indigent residents of Spokane. 
Krista joined Van Valkenburg James Law in 2021. When not in the office, Krista is playing soccer, skiing, or hanging out with her golden retriever, Peanut, and her three cats, Timmy, Cat, and Sam.